★★★★★
-
You have bewitched me, body and soul. (More Info)
About the Book
Weary of the expectations imposed on her by her strict upbringing, eighteen-year-old Mazy Pelfrey prepares to leave her home in the Kentucky mountains for the genteel city of Lexington, where she'll attend secretarial school. She knows her life is about to change--and only for the better. Everything will be blue skies from now on.But business school is harder than she thought it would be and the big city not as friendly, until she meets a charming young man from a wealthy family, Loyal Chambers. When Loyal sets his sights on her, Mazy begins to see that everything she'd ever wished to have is right before her eyes. The only hindrance to her budding romance is a former beau, Chanis Clay, the young sheriff she thought she'd left firmly behind.Danger rumbles like thunder on a high mountain ridge when Mazy's cosseted past collides with her clouded future and forces her to come to terms with what she really wants. (from Goodreads)
My Thoughts
Looking back on this book I really want to re-read it! I can still remember the sensations that filled my soul as I journeyed with Mazy and Chanis through this story. The fireworks display, the dusty dirt roads, and encountering Cinnamon Spicer. If you haven't read this one yet, you should give it a try. I regret to say that I have yet to read any more books by Jan Watson, although a couple of them do grace my bookshelf.
(Original review published October 2014)
From the moment I opened the pages of Buttermilk Sky I was transported back to 1913, and I didn't want to come back.
We follow the story of Mazy Pelfrey and her journey of discovering not only who she is, but what is truly important in life. Mazy is from a small town in the mountains of Kentucky. We begin the book with her attending secretarial school in Lexington. She is swept off her feet by wealthy Loyal Chambers who expresses interest in her. Chanis Clay is the local sheriff back home in Skip Rock and even though they are not formally engaged, he is preparing a home for Mazy. She is unsure of the direction that she wants her life to lead. Mazy encounters many people. From high strung, snobby Eva who is jealous of Mazy and determined to always have her own way; to Cinnamon Spicer, a girl with next to nothing that works day in and day out to support her father who is ill. The choices Mazy makes will determine the rest of her life. Sometimes our path in life is not always obvious at first. Even through prayer and relying on wisdom from the Lord,

there are times that we need to step out in faith even if we can't see where the road leads.

Trusting that the Lord will cover and protect us, even if it means having to turn around and start again.
Jan Watson did a fabulous job of making me feel like I was experiencing life in Kentucky in the year 1913. The entire book encompasses the feel and effect of the era. The title is mentioned more than once in the book, and the description was warm and homey feeling to me. Envisioning a "buttermilk sky", breathing the clean mountain air, walking the streets of Lexington, I feel like I was there every step of the way in Mazy's journey. The book has good Biblical principles without being "overly spiritual". I am looking forward to reading more from Jan Watson.
I received a complimentary copy of Buttermilk Sky from Tyndale Publishers Inc. I was not required to write a positive review. All opinions expressed are mine alone.
About the Author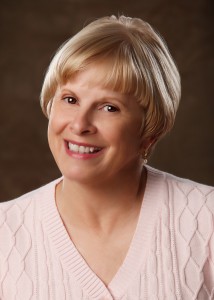 Former registered nurse and peri-natal loss counselor, Jan Watson won the Jerry B. Jenkins Christian Writers Guild First Novel Contest in 2004 with Troublesome Creek. Written with a dollop of romance and a smidgen of suspense, Jan's award winning historical novels, are uniquely set in the Appalachian Mountains.
Jan was voted 2012 Best Kentucky Author by the readers of Kentucky Living Magazine.
Jan lives in beautiful Lexington, Kentucky near her three sons and her daughter-in-law. Jan also enjoys two grand-cats, Buddy and Lily B.
Website
Many thanks to

Canva

for providing an AMAZING program for me to design all these beautiful graphics. Book covers, publisher/tour logos, and author pictures not owned by me. All other graphics created by Bookworm Mama with public domain photos on

Canva unless stated otherwise.